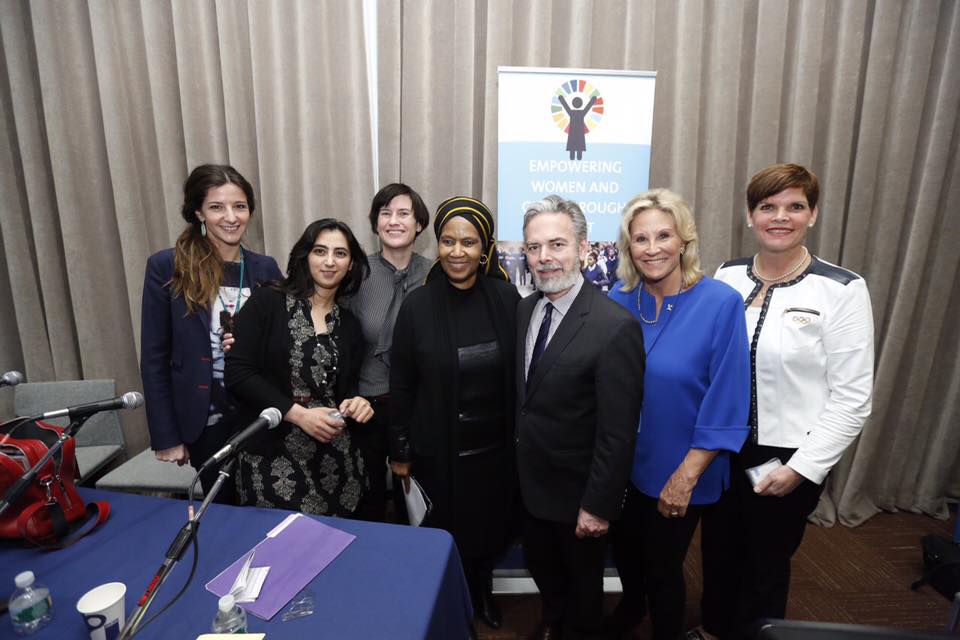 This year the UN Commission on the Status of Women will celebrate 60 years of improving the living conditions of women around the world. Among the biggest milestones of the commission is the enforcement of UN resolutions for the advancement of equal political rights for women.
Boxgirls founder Heather Cameron offered her support for the initiative and the role of sports for development by stating, "Sports strengthen, build and show possibilities for own activities".
This year saw political leaders, heads of state, and more than 8,000 participants from civil society organizations gather to discuss how the UN's Sustainable Development Goals can be used to strengthen the role of women—and vice versa. The role of using sports in achieving the goals of the UN Commission as a way to engage youth and promote sustainable communities was acknowledged through a panel discussion on the topic.
UN Women president Phumzile Mlambo-Ngcuka honors work of Boxgirls
Cameron was invited to the panel discussion as an expert guest to discuss the importance of sports engagement as a tool for sustainable development. "Sport for women also means to me that local communities enable women the access to possibilities in the sector of sports. This often brings along a debate about the role of women in society", said Cameron. "Sport gives women and girls space to initiate public discussions about additional relevant topics, e.g. the access to education and personal safety".
The panel was packed with women in positions of leadership and who have both the passion and the prestige to affect real change around sports for development nitatives and programs. Cameron was joined on the panel by Maria Arágo of Valencia CF which is a football club dedicated to the development of women's rights, Antonio de Aguiar Patriota who is Brazil's permanent representative in the UN, Khalida Popal the former captain of the women's Afghan national football team and Nicole Hoevertsz who was named one of the "25 Most Influential Women in Sports". They all have in common massive knowledge and passion for sport's contribution to personal and societal development.
The panel discussion was guided by the President of UN Women, Phumzile Mlambo-Ngcuka. As a South African native and a committed women's rights activist, Mlambo-Ngcuka has supported Boxgirls' work with girls and women in South Africa – and now is proud owner of a Boxgirls T-shirt as well.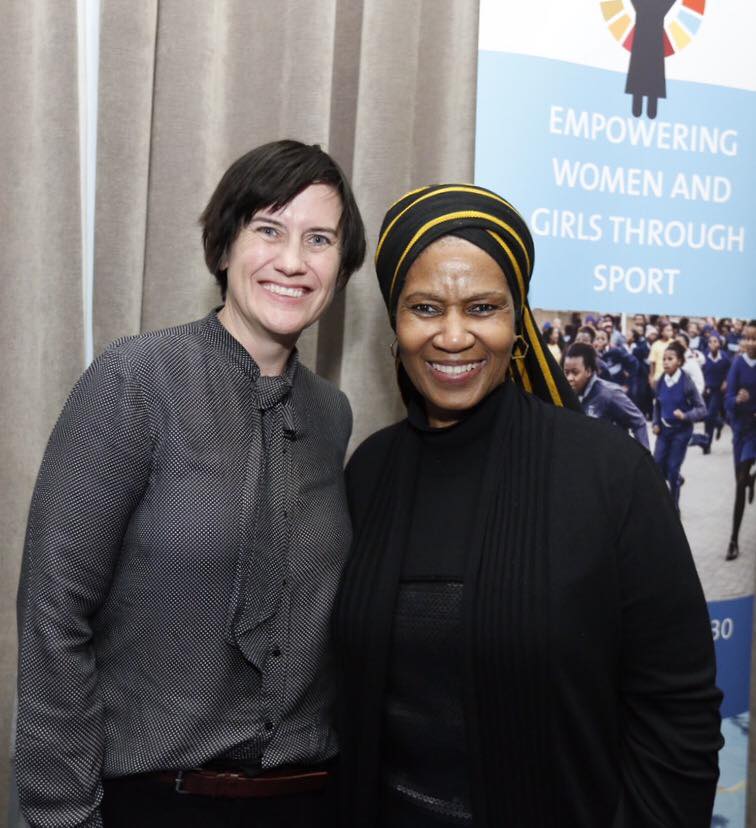 "Sport is a mighty catalyst for social change"