Outside the summer holidays, the pupils of the elementary school Neues Tor took the time to playfully perceive their environment. After some theory lessons in the classroom, the children went out in the neighborhood. Together with the CamP Group team, the children discovered problems and challenges concerning the Nordbahnhof park and suggested concrete solutions on how to shape it.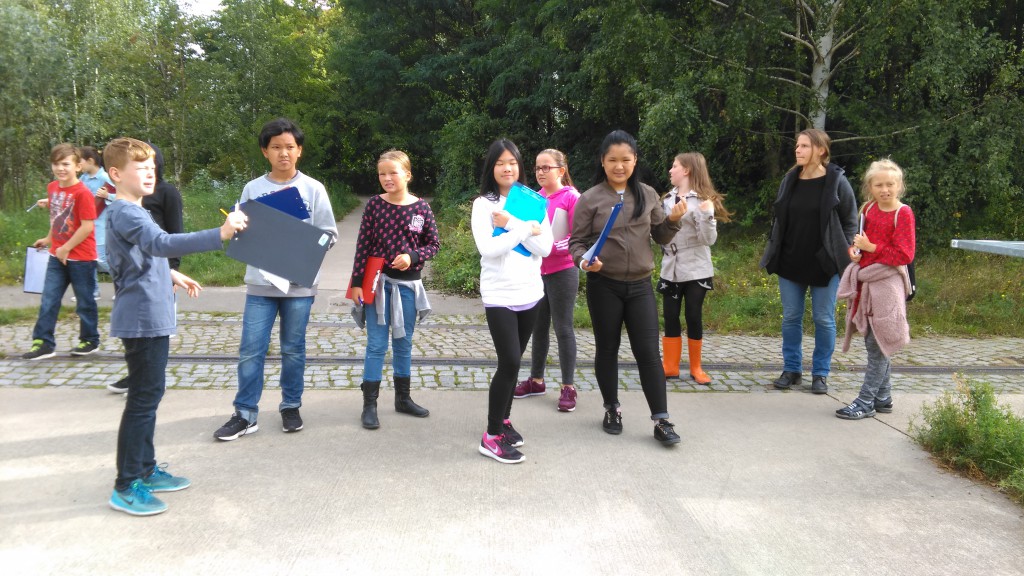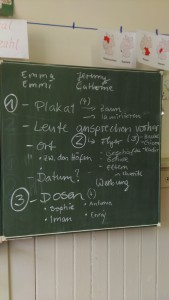 After a successful visit, the day was not over yet. The children built their confidence in playful exercises, so that a healthy coexistence is still present and the neighborhood's challenges can be tackled together.
We would like to thank all diligent participants of the elementary school Neues Tor and especially for the nice time with you! The enthusiasm of students and teachers has turned the class into a fundraiser, supported by the whole school. In their campaign "Donate warmth" for homeless people parents, teachers, educators, friends and acquaintances of the 6th grade helped to collect a donation of 250 € as well as bags, coats and sleeping bags.
Many Thanks!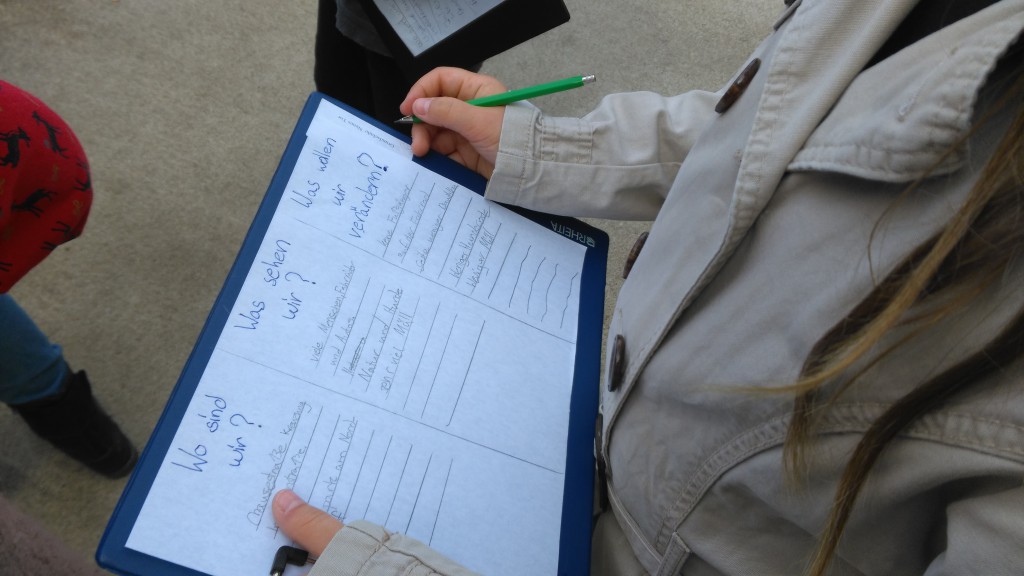 Class 6a and their campaign "donate warmth"!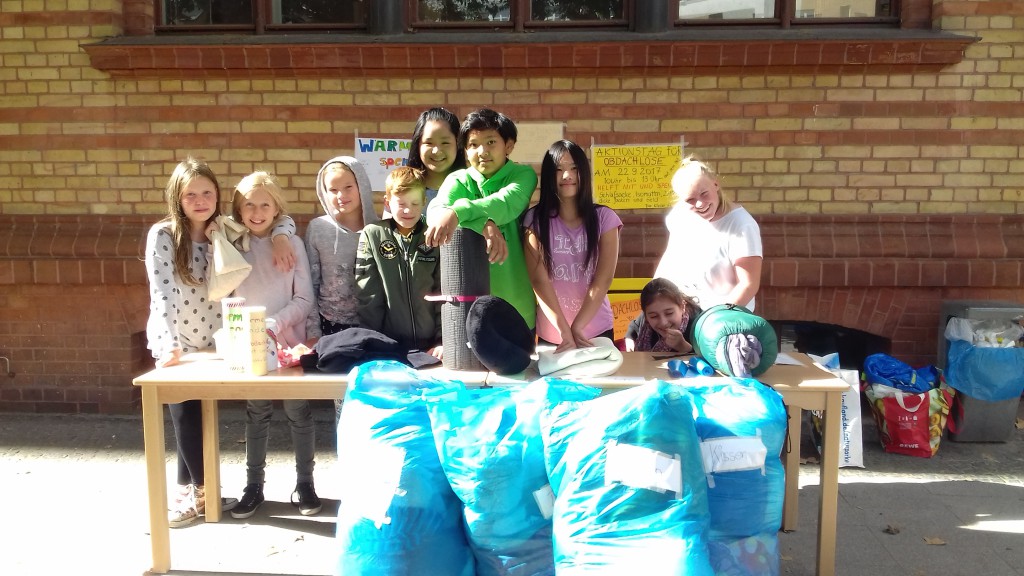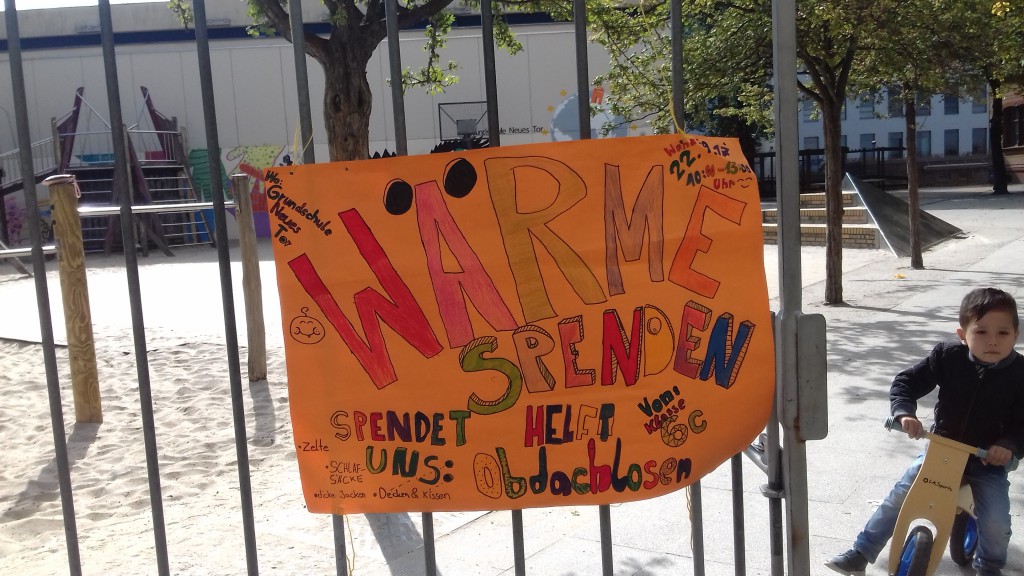 Elementary School Neues Tor – a project week